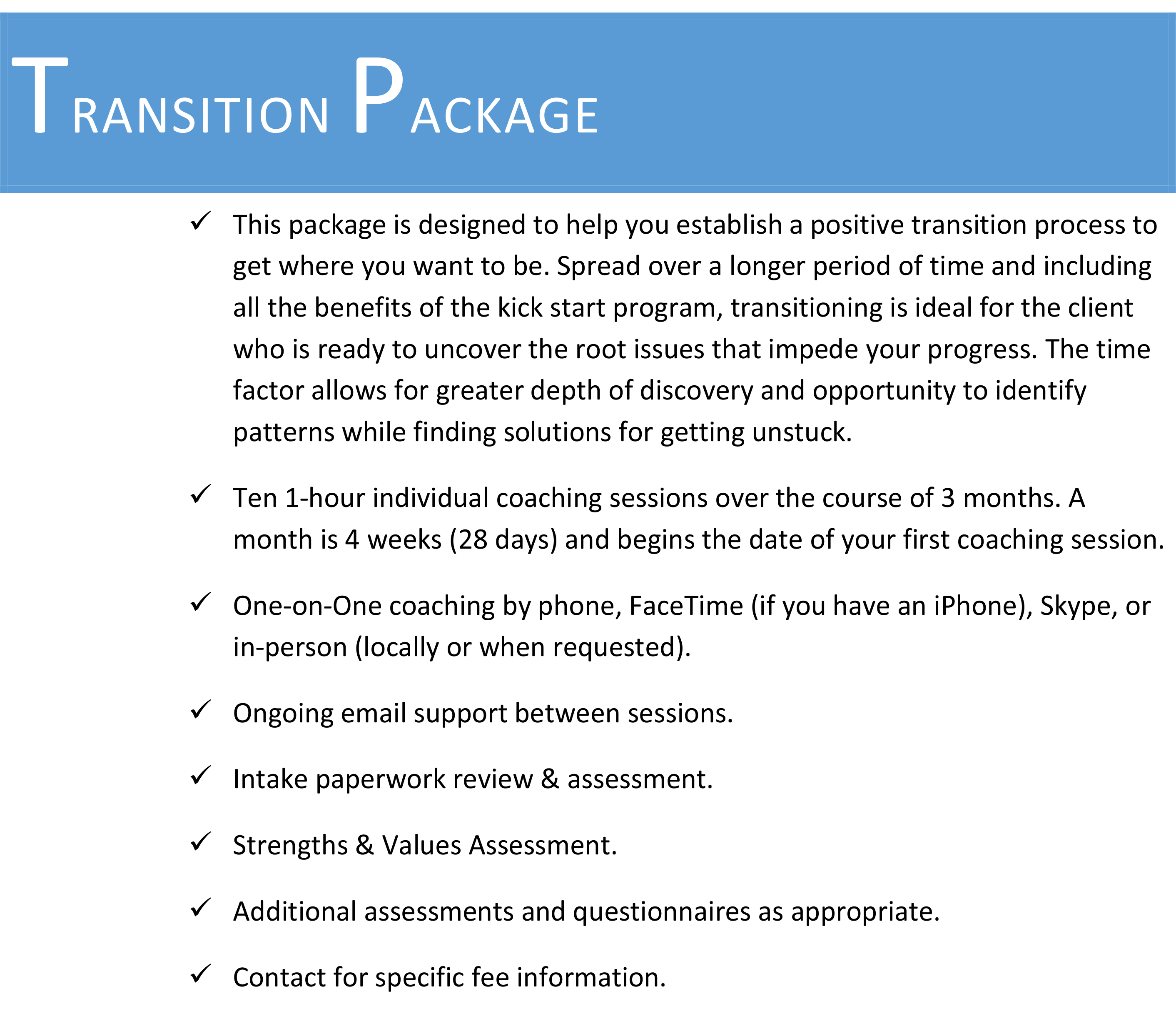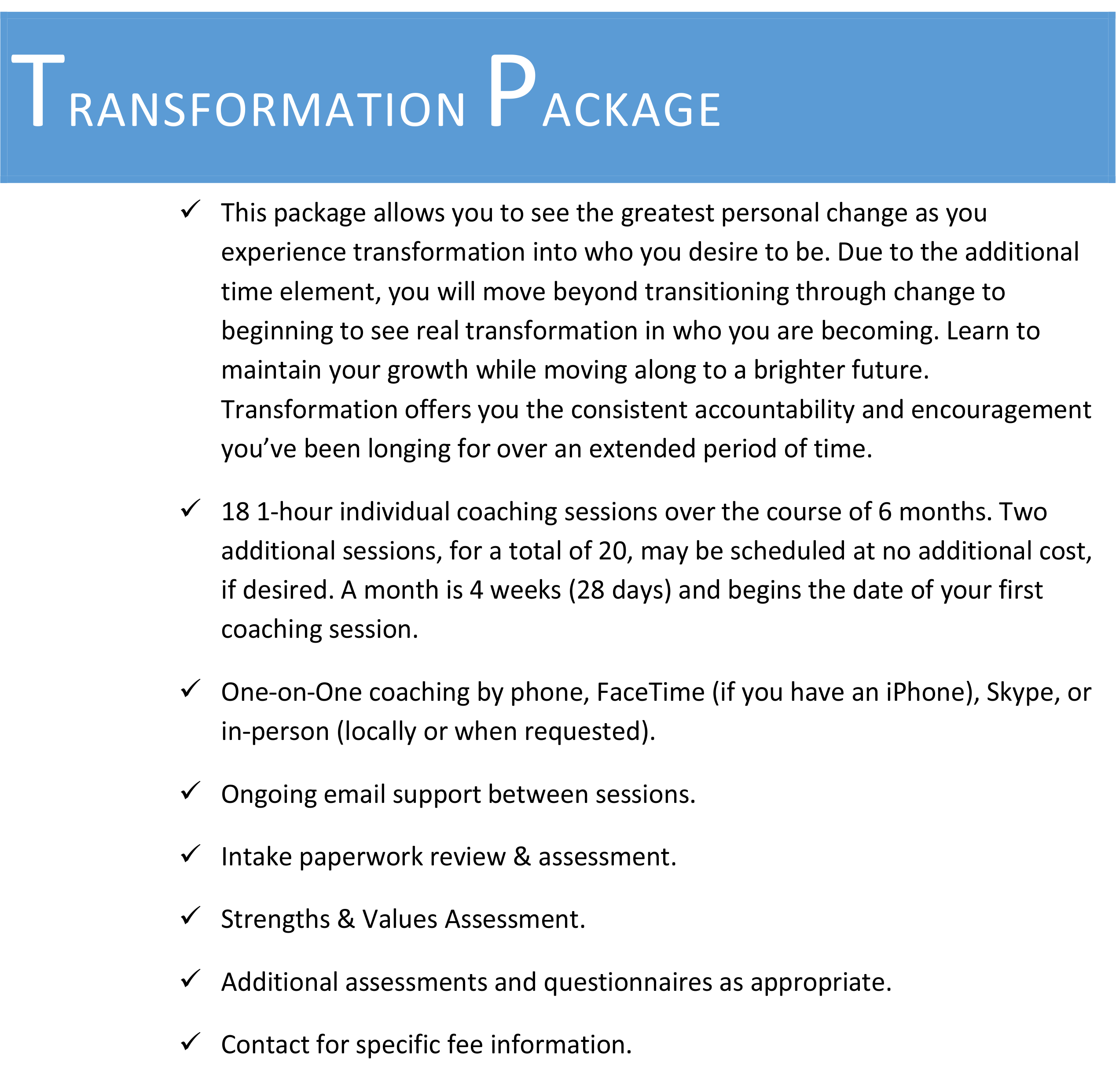 ____________________________________
Payment in full is required before coaching can begin but is not expected prior to your initial consultation.
Initial consultations are free.
RECEIVE A 10% DISCOUNT FOR THE TRANSITION PACKAGE
RECEIVE A 15% DISCOUNT FOR THE TRANSFORMATION PACKAGE
____________________________________
Pastors may be eligible for special discounts.
Extension sessions and packages may be purchased beyond the Transition and Transformation packages at discounted rates.
Please contact for additional details.
Coaching fees are often tax-deductible for people who use coaching to improve business and professional skills.
Check with your accountant or CPA for details.